Rose of the North
Every year the first weekend in February is the Chiangmai Flower Festival. The city is awash with vibrant colours ranging from the electric orange and lilac colours of the bougainvillaea to the velvety blossoms of petunias in all shades of pink, white and purple. The strident red of the poinsettias, bought by many at Christmas and New Year, is echoed by beds of scarlet salvias. Homes and shop owners alike line the city streets with colourful flower boxes. The sheer profusion of colour that the flower festival and carnival bring to Chiang Mai aptly gives the city its name "Rose of the North".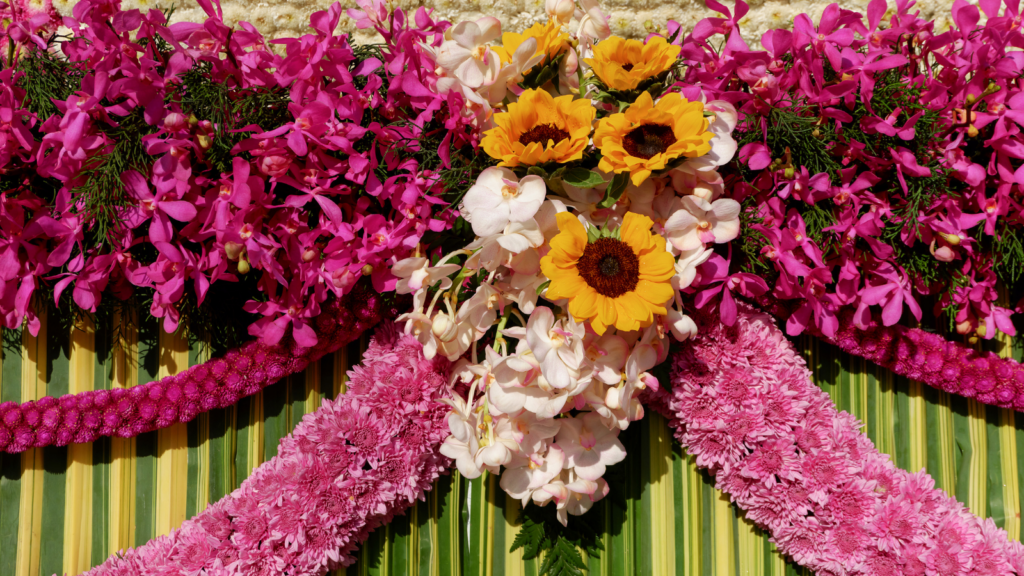 On all three days of the festival, prize blooms are on display at Suan Buak Haad near the city centre. Every type of flower, miniature tree and orchid is put on display for the judges to choose the best of the species. Landscape specialists put on an elaborate display, which includes patios and waterfalls with exotic decorative plants and flowers.
The best part of the flower festival is on Saturday.
The parade moves at a slow pace and stops several times so there is plenty of time to take pictures of the colourful floats, pretty girls and hill tribe people in costume. The people in the parade hand out roses to spectators lining the road.
When the parade finishes everyone heads to Suan Buak Haad where all the floats, award-winning flower growers and landscapers' projects are all on display. There are plenty of food stalls located in the park and in the late afternoon the Miss Chiangmai Flower festival starts. The party goes well into the evening until the new Flower Festival Queen is chosen.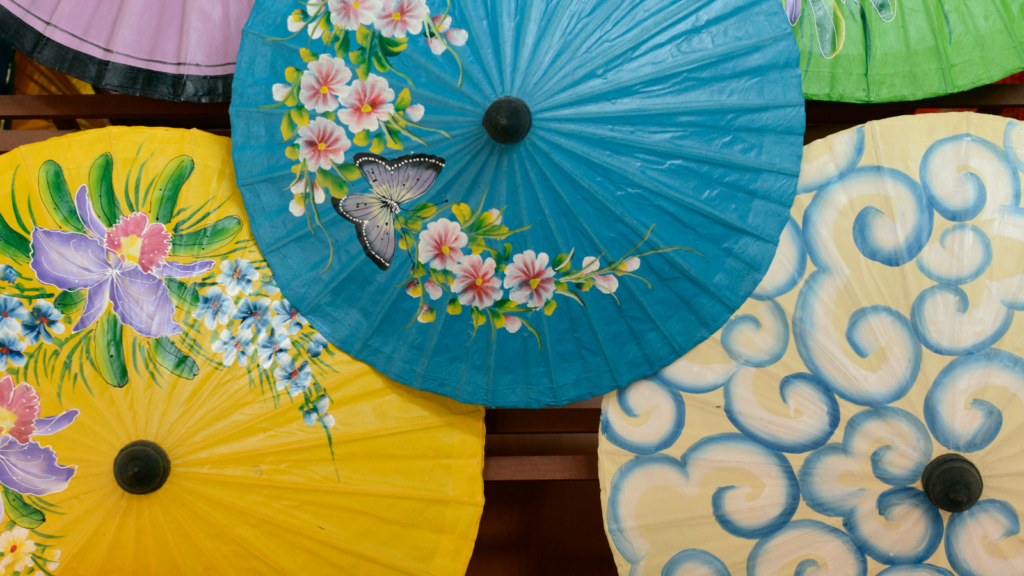 The festival also supports the province's horticultural industry which has steadily grown in importance as one of Thailand's major exporters of fresh-cut flowers, ornamental plants, and a range of other horticultural products. A total of 222 varieties of flowering and ornamental plants will be on display during the three-day event.