Once every year, the gates of the Landcommandery  Alden Biesen, a beautiful castle estate in Flemish Limburg open its doors to all flower enthusiasts for a magical event. This year was an exceptional edition, as Fleuramour blows out 25 candles. Fleuramour celebrated its silver jubilee with the theme 'MAGIC,' and we were invited to celebrate it with them! 
Fleuramour 2022
Imagine being surrounded by hundreds of fragrant flowers, all in one place. It's not just a dream—it's a reality at Fleuramour, where over 150,000 flowers and plants are incorporated into dozens of floral creations. We tasted the passion for flowers here and experienced the magic of this place firsthand. The location was incredible: a beautiful, historic castle that has been transformed into something extraordinary. We spent hours wandering among them—feeling like we were literally in a fairy tale.
You'll get a chance to see the best in contemporary floral design in the most spectacular setting imaginable. Over 400 home and abroad flower artists work together to transform the castle of Alden Bilzen into one gigantic garden of flowers. The result is a magical art spectacle, filled with demonstrations by international florists, floral artworks, and beautiful colors everywhere.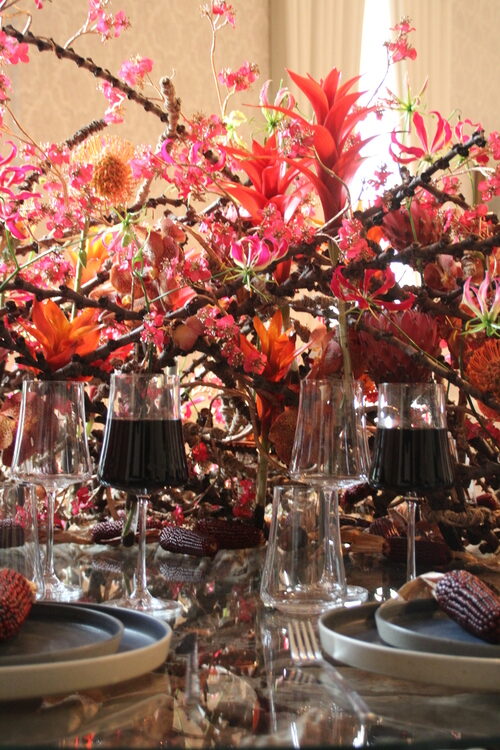 It's a celebration of all things flowers and plants, and it was the perfect excuse for us to stop by one of the market stalls at the event to shop for all things flowers! 
The castle and its gardens 
The garden of the castle is a truly fascinating place. Not only are you able to see the work of a renowned landscape architect, but the gardens themselves are quite remarkable as well. The English park is 43 hectares in size, and it is a marvel to behold. This gorgeous park was built in 1786-87 by Ghislain-Joseph Henry, and it is one of the few examples in Belgium of an English garden.
Although it has become heavily overgrown over time, the characteristic elements of the English style can still be seen today.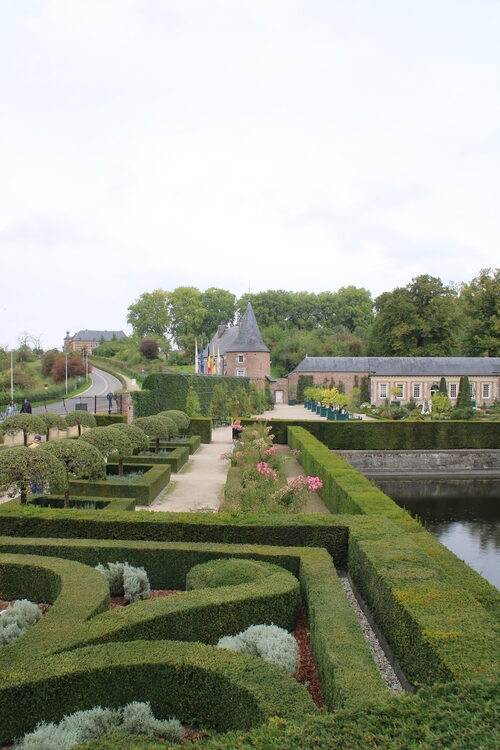 In addition to the English garden, while visiting the castle you can also take a look at the French garden. The French garden's layout is tight and symmetrical, with flowerbeds that are each approximately six meters wide. The plants here include roses, irises, and other flowers native to France.
It's not just the layout that makes this garden special—the plants themselves are incredibly beautiful too! A huge variety of species are used to create a fascinating display of color and texture throughout the garden.
What else to do at Alden Biesen?
Take a visit to Hasselt! Less than half an hour away, you can find this cozy city. In Hasselt, you can shop, eat well and do fun activities.
Julia's tip for a visit to Hasselt: Street art tour
The city's main attraction is its artistic spirit, which is evident on every corner. The buildings and homes are covered with murals and paintings that have been created by local artists as well as international artists from all over the world. The street art movement has gained popularity throughout Belgium due to its uniqueness and originality. We discovered the city through a street art tour, read our experience here.
Jeffrey's tip for dinner at Hasselt: Juan Luis Tapas Bar
Located in the heart of Hasselt, Juan Luis is a cultural hub that brings together all the elements of a great tapas bar: the best drinks, the best music, and the most authentic Spanish food you've ever tasted.